The Rumi Healing Circle Workshop
Welcome to our Rumi Healing Circle Workshop, a transformative journey inspired by the timeless wisdom of the great 13th-century Sufi mystic and poet Jalaludin Rumi.
In this workshop, we will delve into the mesmerizing world of Rumi's poetry, exploring the profound messages of love, unity, and spiritual awakening that have touched the hearts and souls of millions across the globe. But this workshop is not just about words and ideas. It's about experiencing the power of Rumi's teachings in our bodies, minds, and spirits. That's why we'll begin our journey with an energy healing session, designed to clear any blockages in our energetic system, release stress, and restore balance and harmony to our being.
Next, we'll move into the ancient practice of whirling dance, a meditative movement that has been used for centuries by Sufi mystics to reach transcendent states of consciousness and connect with the divine.
Finally, we'll conclude our workshop with a peaceful Sufi meditation, allowing ourselves to rest in the stillness and silence of our true nature, and connect with the infinite love and wisdom of the universe.
Whether you're new to Rumi's poetry or a seasoned practitioner, this workshop is a unique opportunity to dive deep into the heart of Sufi spirituality, and discover the transformative power of love, unity, and healing.
Join us for this unforgettable experience, and let the magic of Rumi's poetry and the wisdom of the Sufi tradition guide you towards a more joyful, peaceful, and fulfilling life.
| | |
| --- | --- |
| The Rumi Healing Circle Retreat will take place from this beautiful studio in the Danforth, Toronto. | |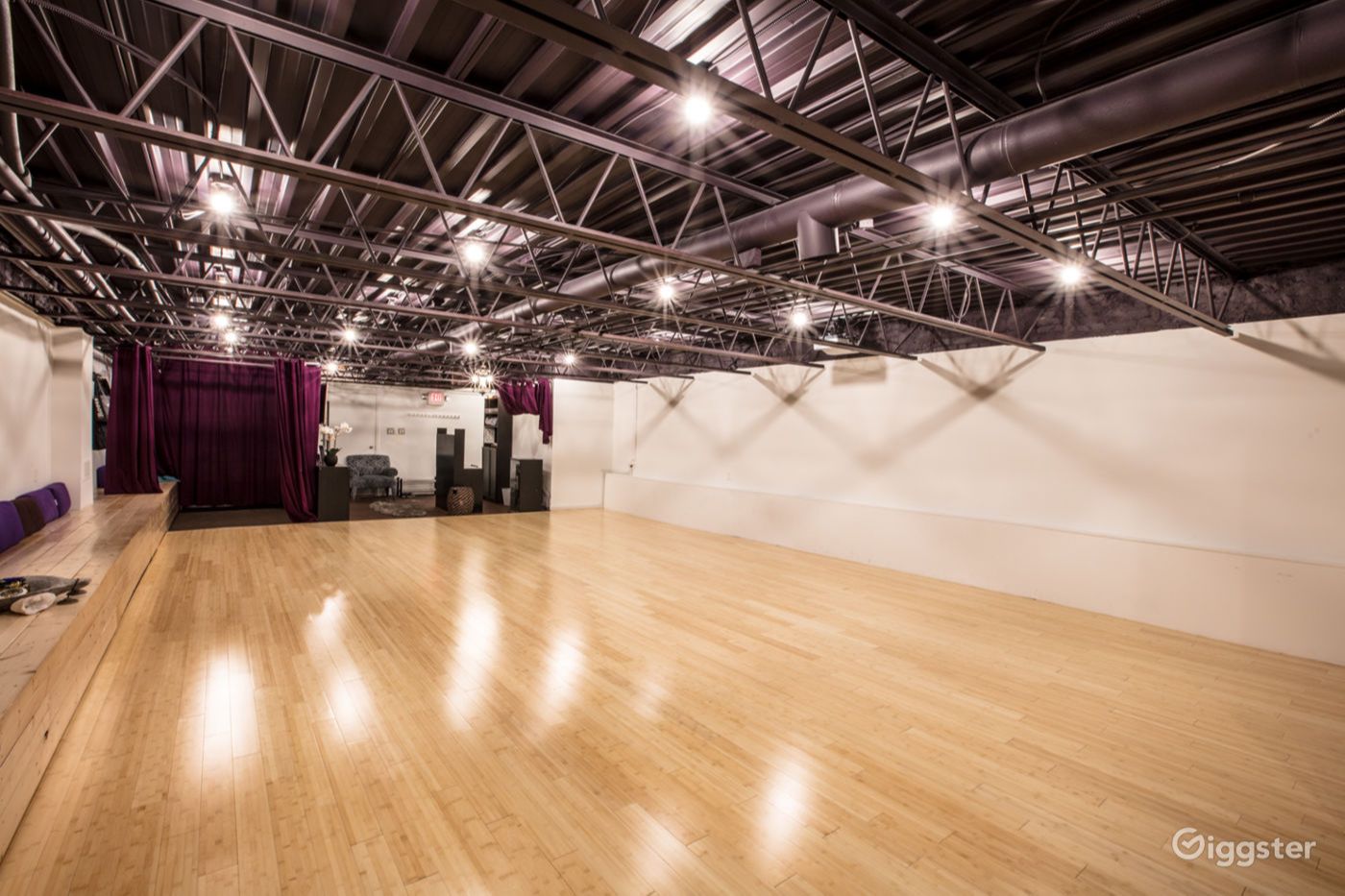 | | |
| --- | --- |
| Studying inspiring passages from Rumi's famous collection of poems the Mathnawi as we dive into the sea of divine love. | |
| | |
| --- | --- |
| Igniting the inner fire of divine love with Ney (Reed Flute) Sound Alchemy Meditations that bring us closer to the divine presence. | |
Testimonial
The Rumi Healing Circle led by Khalid was one of the most transformative workshop to date.
Using a combination of coaching (which consisted of reading from the famous works of Mawlana Rumi), energy healing and sound alchemy, Khalid took us on a spiritual journey starting from nafs e ammara ( the commanding self), working our way through the seven stages of the nafs, all the way up to nafs e safiyah (the pure self).
There was a roller coaster of emotions as we delved into each of the stages the nafs has to travel through to reach its ultimate union with its Creator, its Beloved. Making us aware of some of the pitfalls, struggles, sacrifices and finally the joy the nafs experiences, left us longing for the Divine and aspiring for that union with the Divine.
The RHC has really put life into perspective for me, it has been a reminder of what my true purpose of existence really is, my potential as a human being and has liberated me from some of the mental shackles that has been holding me back from embarking on that journey of the nafs.
Khalid is an amazing facilitator who used an array of techniques in a creative manner to make the experience all the more remarkable.
Um Kulsoom (United Kingdom)
About the Instructor
Khalid is a master healer, intuitive coach, teacher, entrepreneur, and traveler. He is the founder of Miraj Healing.
He draws inspiration from the teachings of Sufi Teachers such as Rumi, Ibn Arabi, Hafez, Abu Hasan Al Shazili, and Sh. Nazim El Haqqani.
Sufism brings a culmination of Abrahamic wisdom and delivers it into a set of daily practices that include prayer, meditation, energy healing, chanting, whirling, and readings.
He has also studied various western and eastern healing techniques that have allowed him to benefit many people suffering from different ailments.
His approach is multi-dimensional and focuses on a holistic ascension of consciousness that can transform the spiritual, mental, emotional and physical bodies.
Khalid's clients find his perceptive and intense insights a welcoming and healing influence in themselves.
Rumi Healing Circle Workshop
Get access to:
1 hour Rumi Poetry & Coaching
1 hour of group Energy Healing
1 hour of Whirling Dervish Dance Practice
1 hour of group Sound Alchemy Meditation Session
Register Now